The alphabet of tradition
I made visulal identity and illustrations
for

Alfabet tradycji

– series of educational meetings, during which children learn the traditional culture of 3 subregions of Poland.
Activity sheets

These is a series of three notebooks with activities and a huge coloring pages, which appears after opening the sheet
. Each of the books explores one microregion of Poland. The highlight of this project is in the dialogue formed between old archival photography, and the
expressive illustrations inspired by children's creativity
.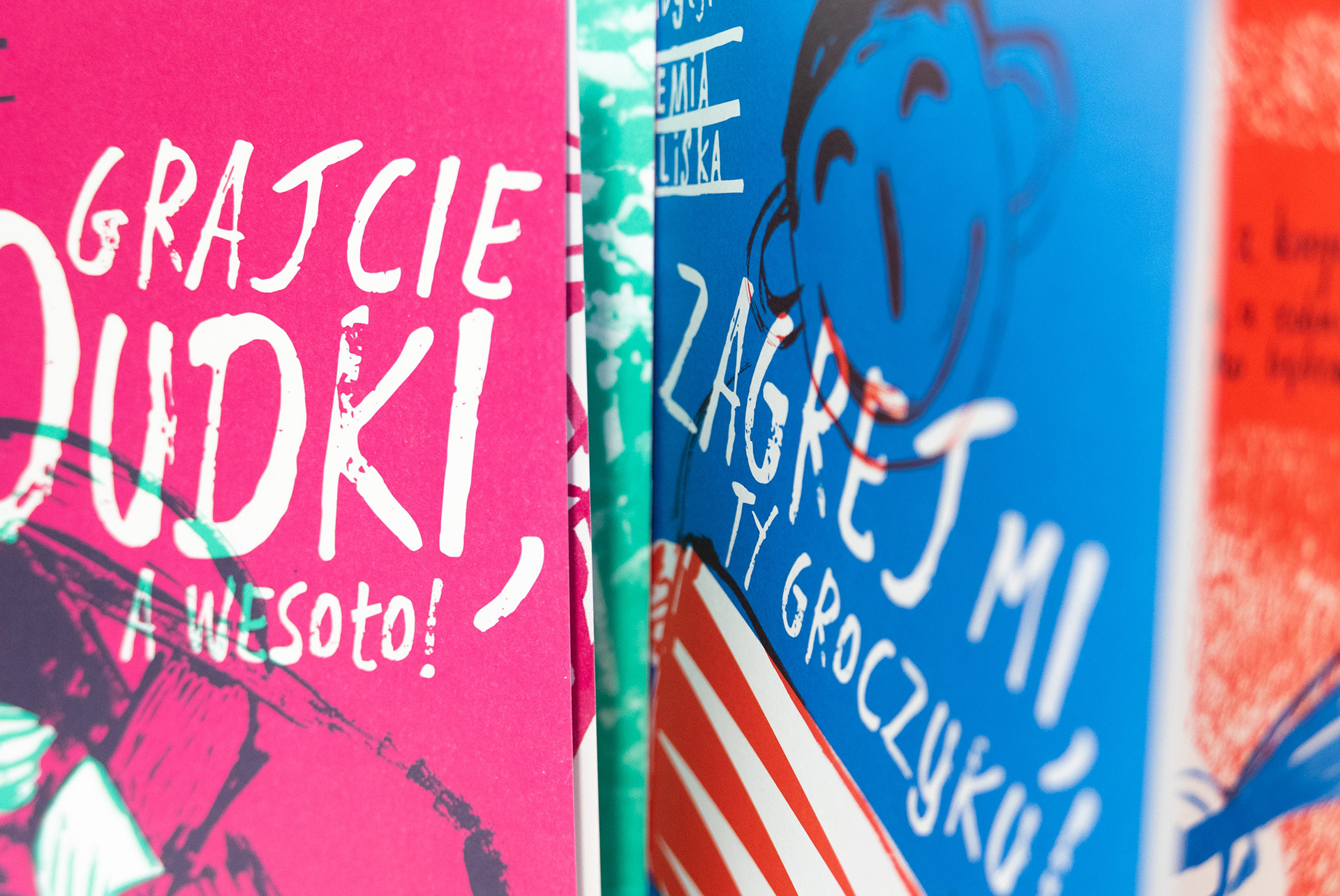 The visuals consisted of brightly colored illustrated folks in traditional clothes accompanied by animals. 
Against the background of these illustrations, children had the opportunity to learn about traditional instruments and how to sing and dance.